This past June when I was in North Carolina at Cisco's CPOC lab, I learned that there was a chance-albeit a slim one, but a chance nonetheless-that a position would be opening up on the CPOC team in the fall. By that point I had been to CPOC three times and knew many of the engineers who worked there. I spoke to them to get their feedback, met with the newly-hired manager of the team, and just generally did all the things I thought I should be doing to take advantage of my time being face to face with these folks.
Then I flew home, subscribed to the "new jobs at Cisco mailing list" and waited.
And then, one day, it was posted: CPOC Technical Projects Systems Engineer. I immediately sent a message to my wife who responded as only she knows how:

Five short interviews later I was offered the job!
This brings me to change #1: As of this month (January), I am no longer a Systems Engineer with Cisco Systems Canada. I am now a Systems Engineer on the CPOC team reporting to a manager in the US.
Beyond the basic level of excitement I have about joining this team, I'm even more excited because I'm being hired for a role that isn't quite the typical CPOC engineer role. My role is part of an initiative to help field sales teams (which up until today, would've included myself) sell various Cisco enterprise networking solutions, the first of which is Cisco Intelligent WAN. My role in this initiative is to provide technical expertise in helping field SEs conduct proof of value (POV) exercises with their customers through a combination of remote support and direct hands-on engagement at customer locations (as the situation warrants).
This is a new initiative at Cisco and involves a lot of people at different levels and in different parts of the company. I'm really excited to get back to a more technical, hands-on role, to feed my field experience back into this initiative to make it successful and valuable to the field teams, and to be involved in an initiative this big from the ground floor.
Now, you may have noticed that I said above that I am reporting to a manager in the US. Well, that's because the CPOC lab is in RTP, North Carolina and that's where the team is based.
That brings me to change #2: My wife and I (and the cats, can't forget the cats ?) will be moving from Calgary to the Raleigh/Durham area in the coming weeks.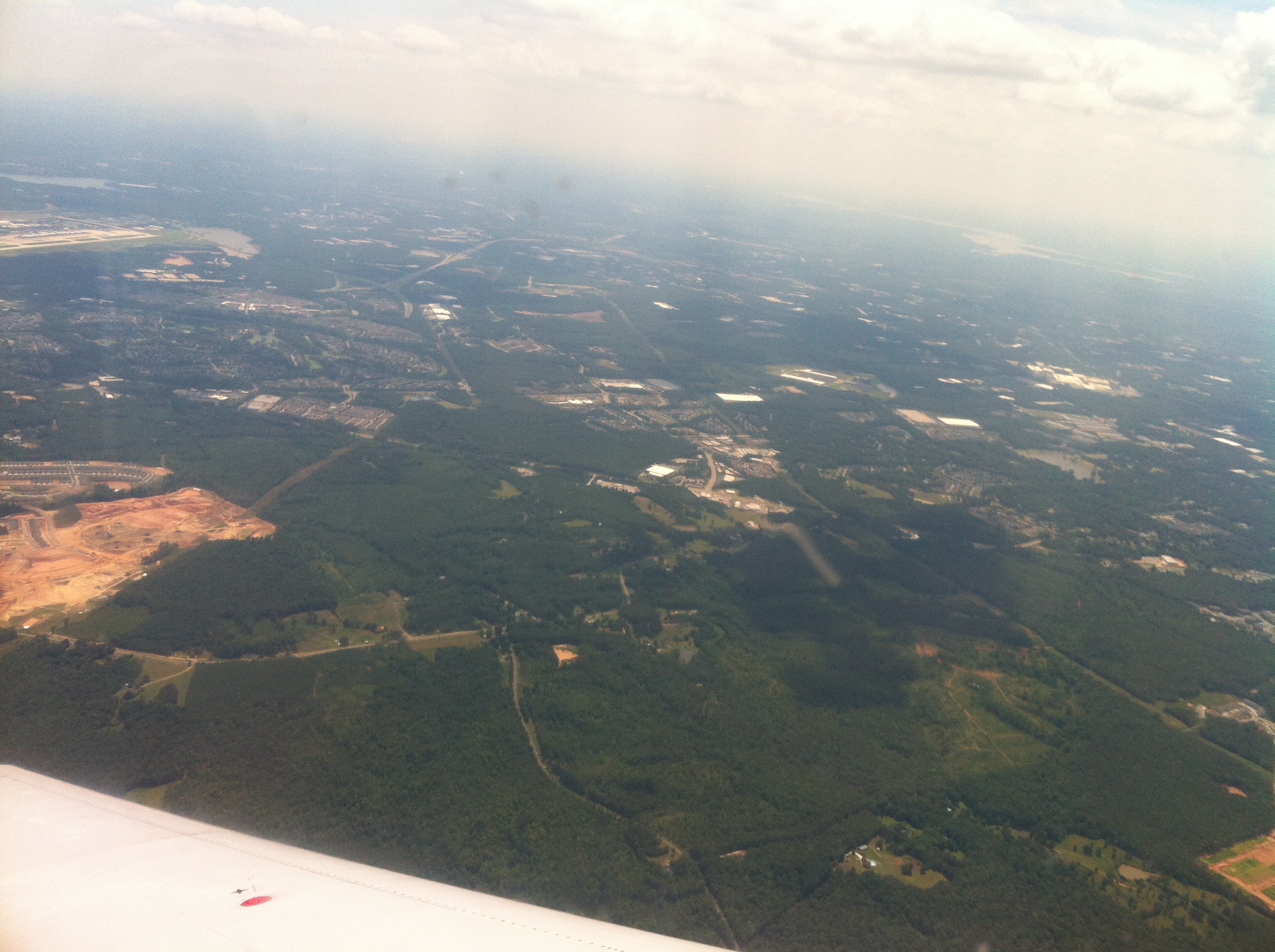 Something else we did when I was at CPOC in June was to make sure my wife came down over the weekend so she could (finally!) see the area and understand why I loved going down there so much. It took her no time at all to get it. Now that we're looking at moving, she understands the area a bit and has a feeling for what we'll be stepping into.
She grew up and has lived her whole life in Calgary and I grew up not far from Calgary and have been here for about 15 years. We're very excited for this change! We're excited for a different climate, we're excited to explore, and we're excited to be close(r) to the ocean.
So there we go! Not a long list, but a very impactful one, for sure. Thank you to everyone for your support, small and large, over the past few and upcoming weeks! Bring on the BBQ!
Update Feb 22 2017⌗
It's been a few weeks since I posted that I had taken a new job and that we were moving to North Carolina. A lot has happened since then, enough that I thought it warranted this unplanned update.
First, I've been doing the new job since early January and it's been a lot of fun. Normally a Cisco CPOC engagement means the customer comes to Cisco and does their testing in our lab, but I was hired to take the show on the road and conduct demonstrations on-site with customers. It's been a lot of fun playing a part in getting this new type of CPOC delivery up and going.
Second, there has been a rather major, unexpected wrinkle in the relocation. While reviewing my tax situation with a professional tax advisor, I came to learn about a Canadian tax known as the departure tax. This tax kicks in once you become a non-resident in the eyes of the Canada Revenue Agency (CRA). CRA has a set of criteria for determining who is a resident, none of which we would meet. As a non-resident, we would be hit with the departure tax.
The departure tax is basically CRA's way of ensuring they get what they feel they're entitled to in terms of taxes on capital gains and other investments. The reasoning seems to be that if you leave Canada, you're untouchable from CRA's perspective and they won't be able to collect tax from you. The departure tax is very odd though because you don't actually have to sell anything or realize any actual capital gains for the tax to kick in. What happens is something called a "deemed sale" where-for all intents and purposes-everyone pretends that you executed a sale and you are summarily taxed on the imaginary capital gains. Beyond just capital gains, there are other investment assets that are also taxed.
What hurts about this is that it all comes in one shot. And in our situation, having never heard about this before now, we had not done any financial planning in order to mitigate the tax hit. Our exposure to this is rather high and being that it comes all in one shot, would be very difficult to absorb.
Because of this tax situation, the move is now on hold until further notice. Thankfully, my role on the CPOC team allows me to work from anywhere and my manager has been absolutely amazing in her understanding and patience.
So for now, my wife and I are digging our toques and mittens out of storage, mentally preparing to have to continue dealing with winter, and making plans for the future to cut our exposure to this little known, high impact part of the Canadian tax code.