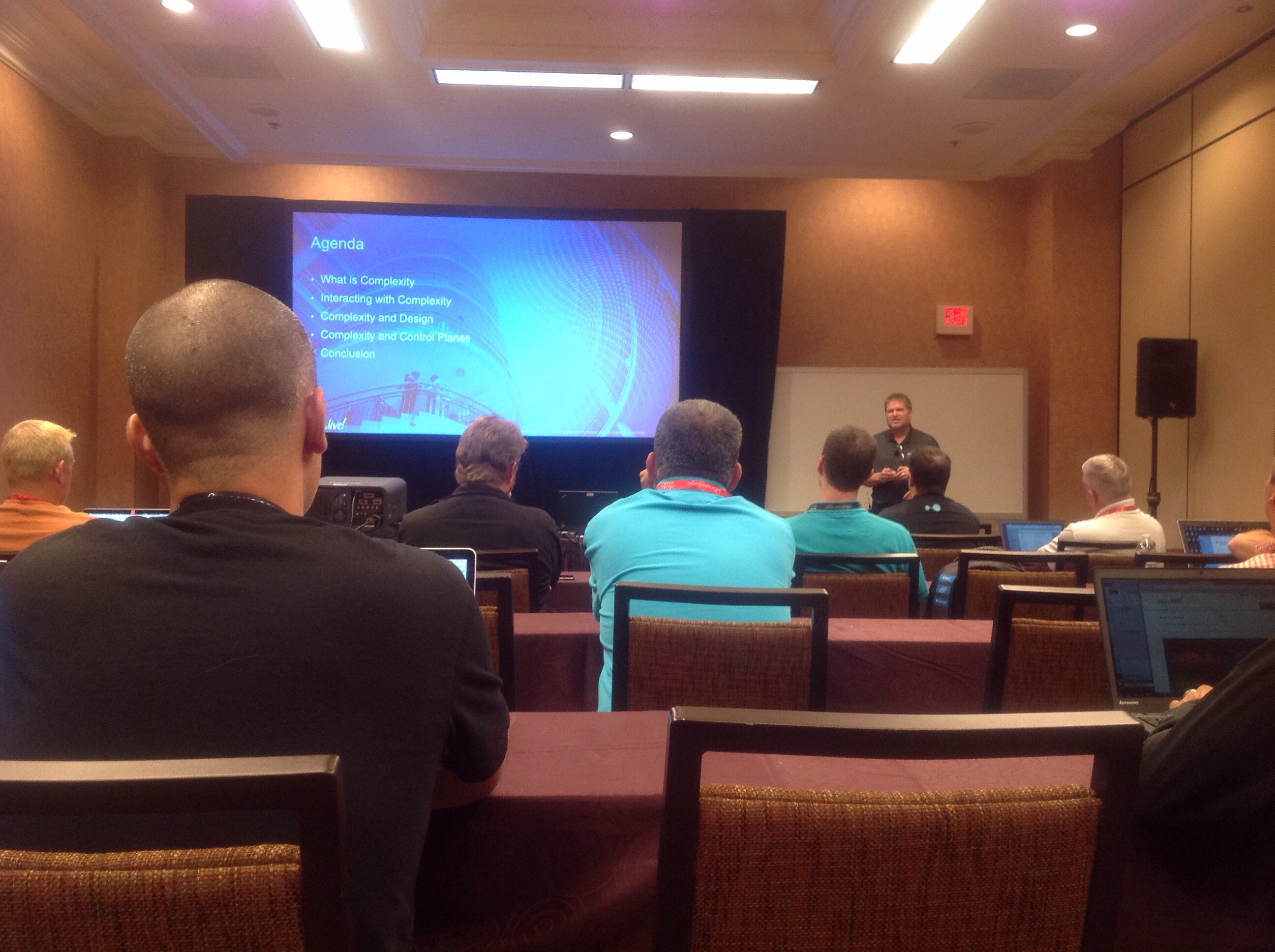 Presented by: Russ White, LinkedIn
Networks are complex. How do we measure complexity? How do we measure scale? What's the unit of measure?
You can't "solve" complexity.
Alderson D and J Dole "complexity in highly organized systems arises primarily from design strategies intended to create robustness to uncertainty." There's a point on the complexity scale where robustness actually drops. "Robust but fragile".
Dunning Kruger effect?
What is complexity?
Anything you don't understand?
Anything with many parts?
Anything with unintended consequences?
Something that can't be solved; can't be easily defined.
We need to develop a model to understand complex systems quickly
"If you haven't found the trade off, you haven't looked hard enough" -- Russ
The model:
Ask: Why?
Ask: What & How?

State
Optimization
[Interaction] Surface (where two components interact with each other [which could be, and often is, human on CLI])
No matter how you're analyzing a network (protocols, applications, whatever), you'll find these 3 things.

Ask: This is like what? (what's it similar to?)
Good examples of questions to ask for each point in different use cases are in the deck
3-way trade off:
Quick/Cheap/Quality, or
State/Surface/Optimization
"Adding more state to the system should result in an increase in optimization. If not, why are you adding state?" -- Russ
"Leaky abstraction"
Bad questions:
"How complex is this?"
"Will this scale?"
How the hell do you answer these questions?!
This was a fascinating session and will require watching the recording and thumbing through the slides at a slower pace.