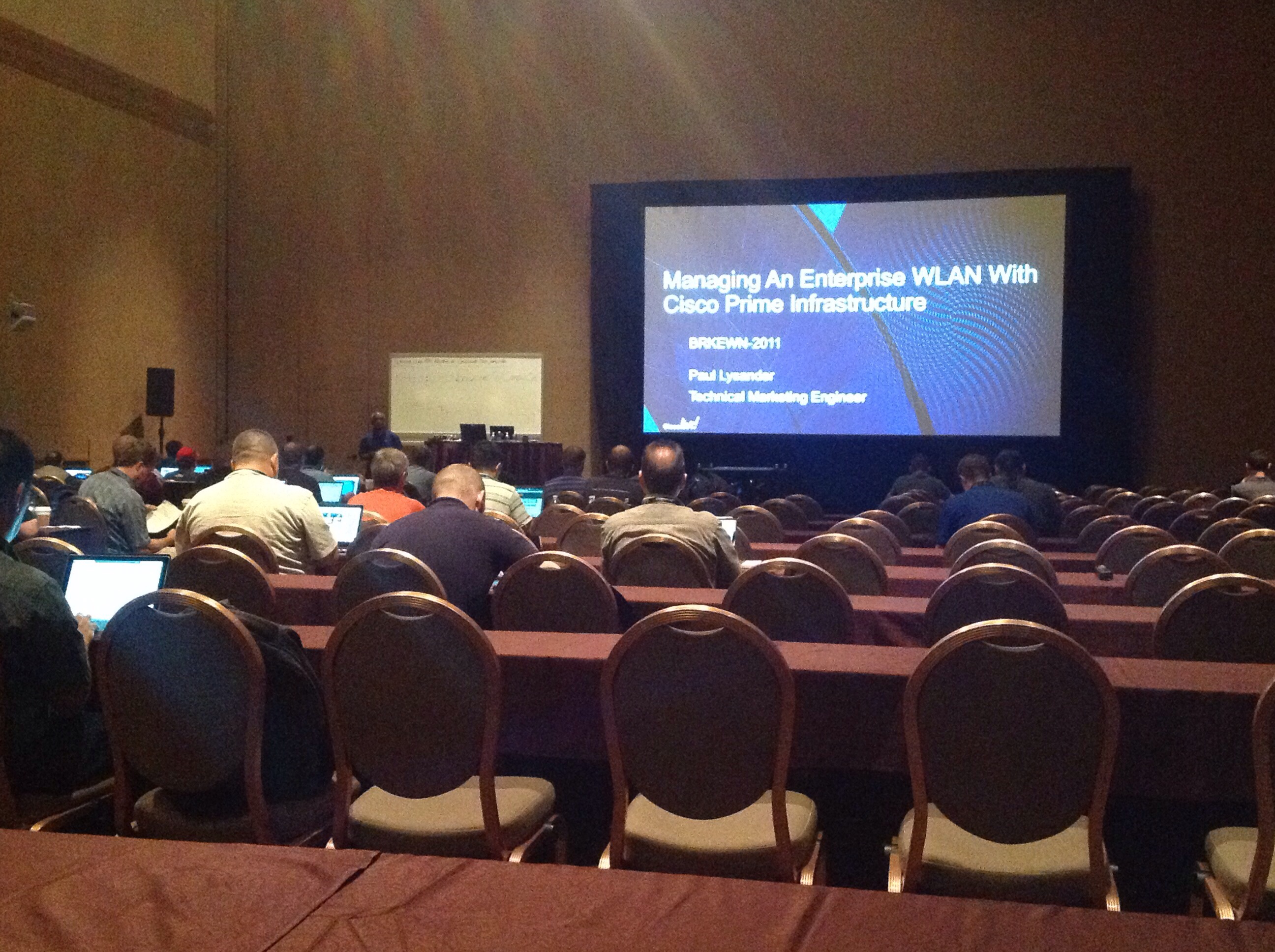 Presenter: Paul Lysander, Technical Marketing Engineer, Cisco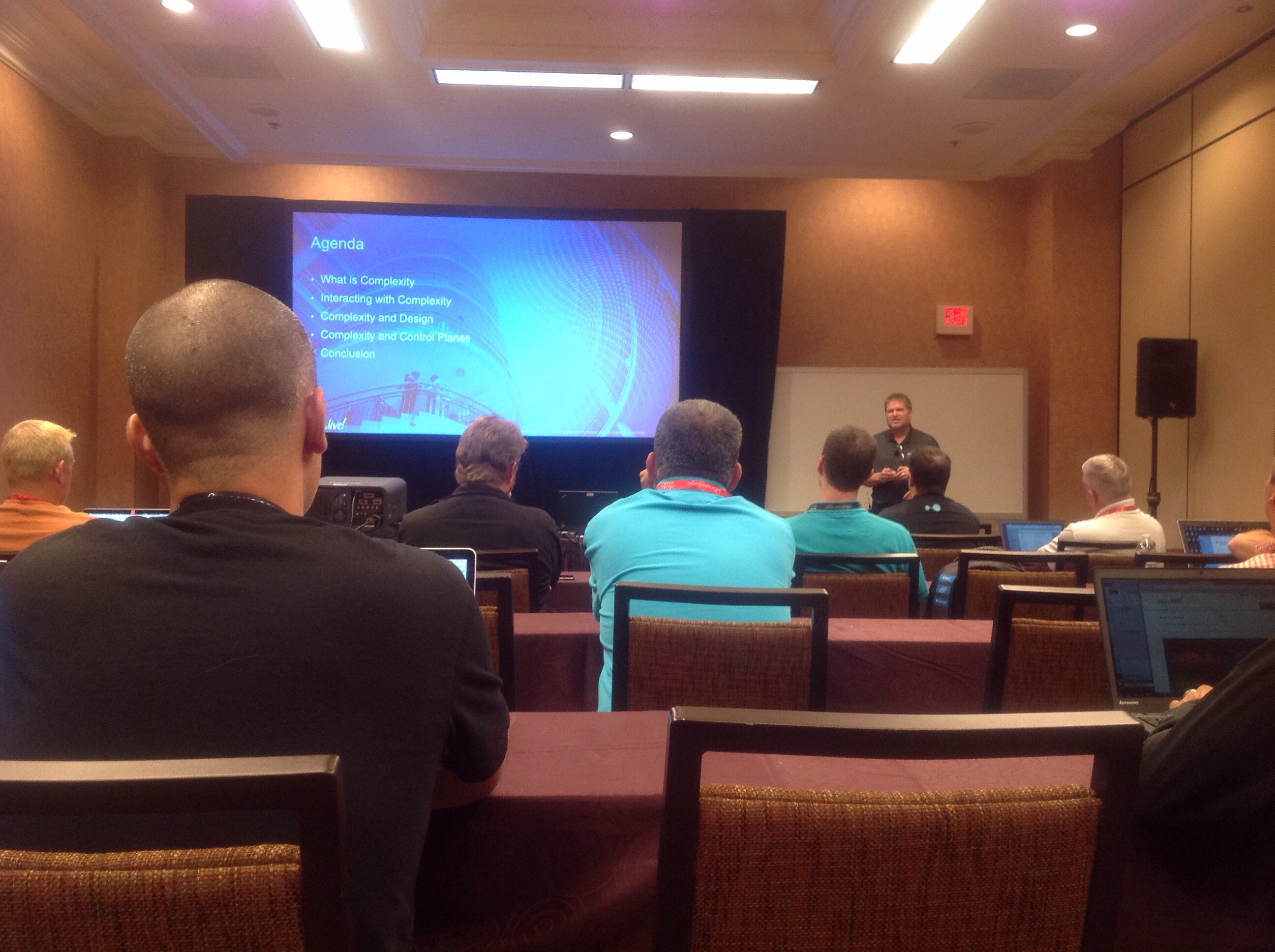 Presented by: Russ White, LinkedIn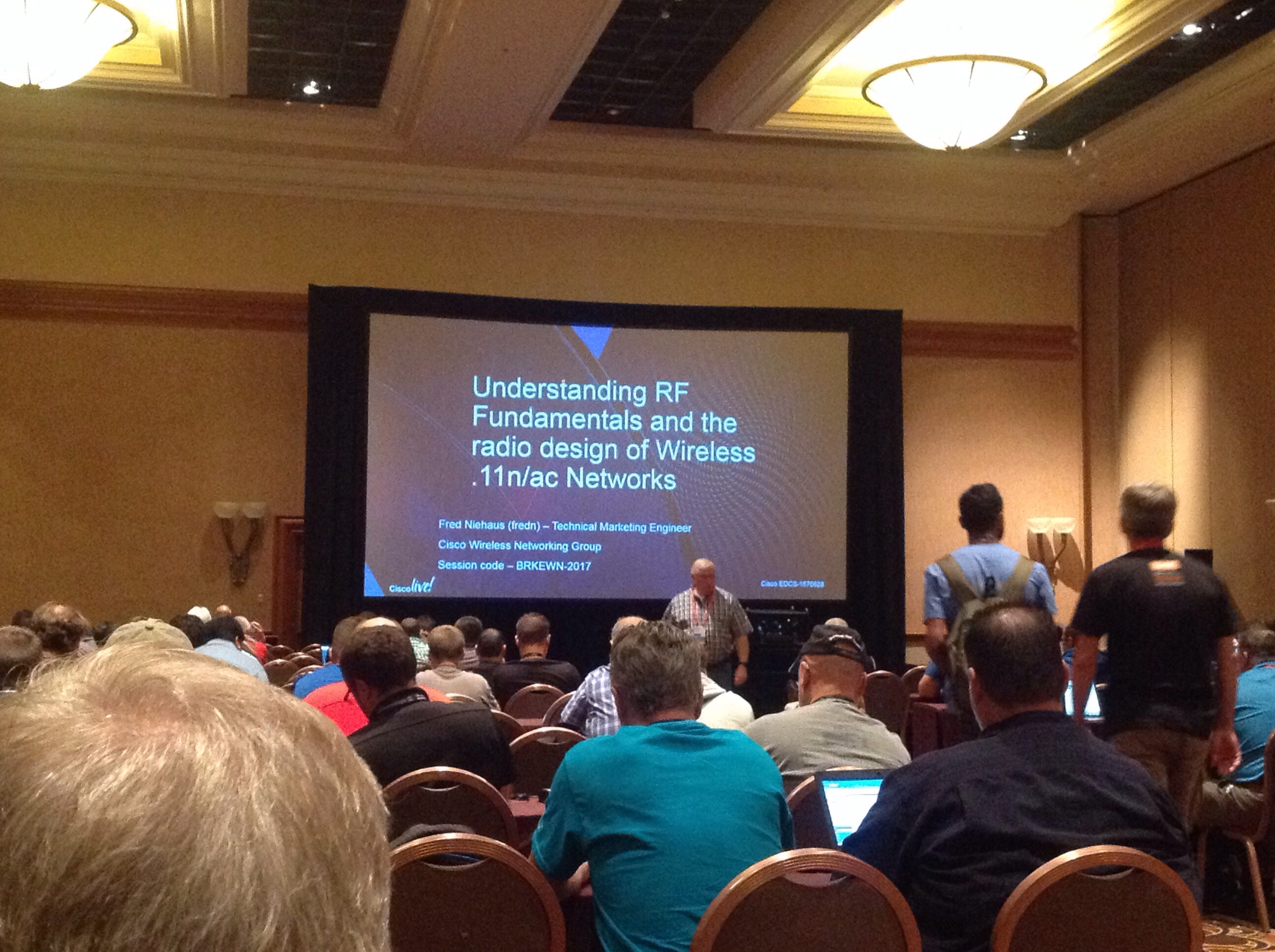 Presenter: Fred Niehaus, Technical Marketing Engineer, Cisco Wireless Networking Group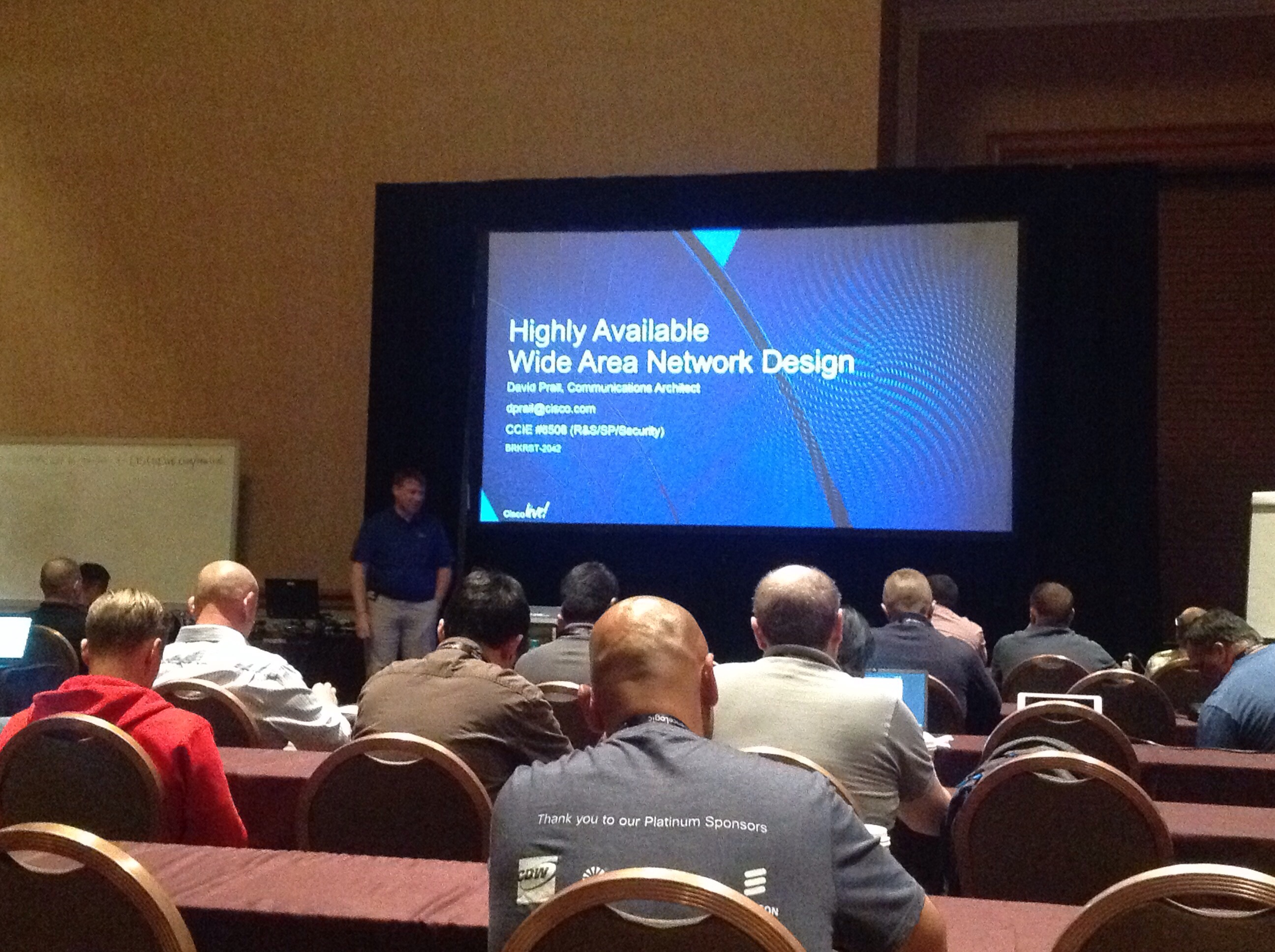 Presented by: David Prall, Communications Architect, Cisco
For reference, David is the "father of IWAN".
This session was not what I was expecting. I was expecting design and architecture, but it was all about features in IOS and IOS-XE (eg, FHRPs, talked about routing protocol timers, PfRv3, BFD). I guess I need to pay more attention to the session code (RST == routing; ARC == architecture).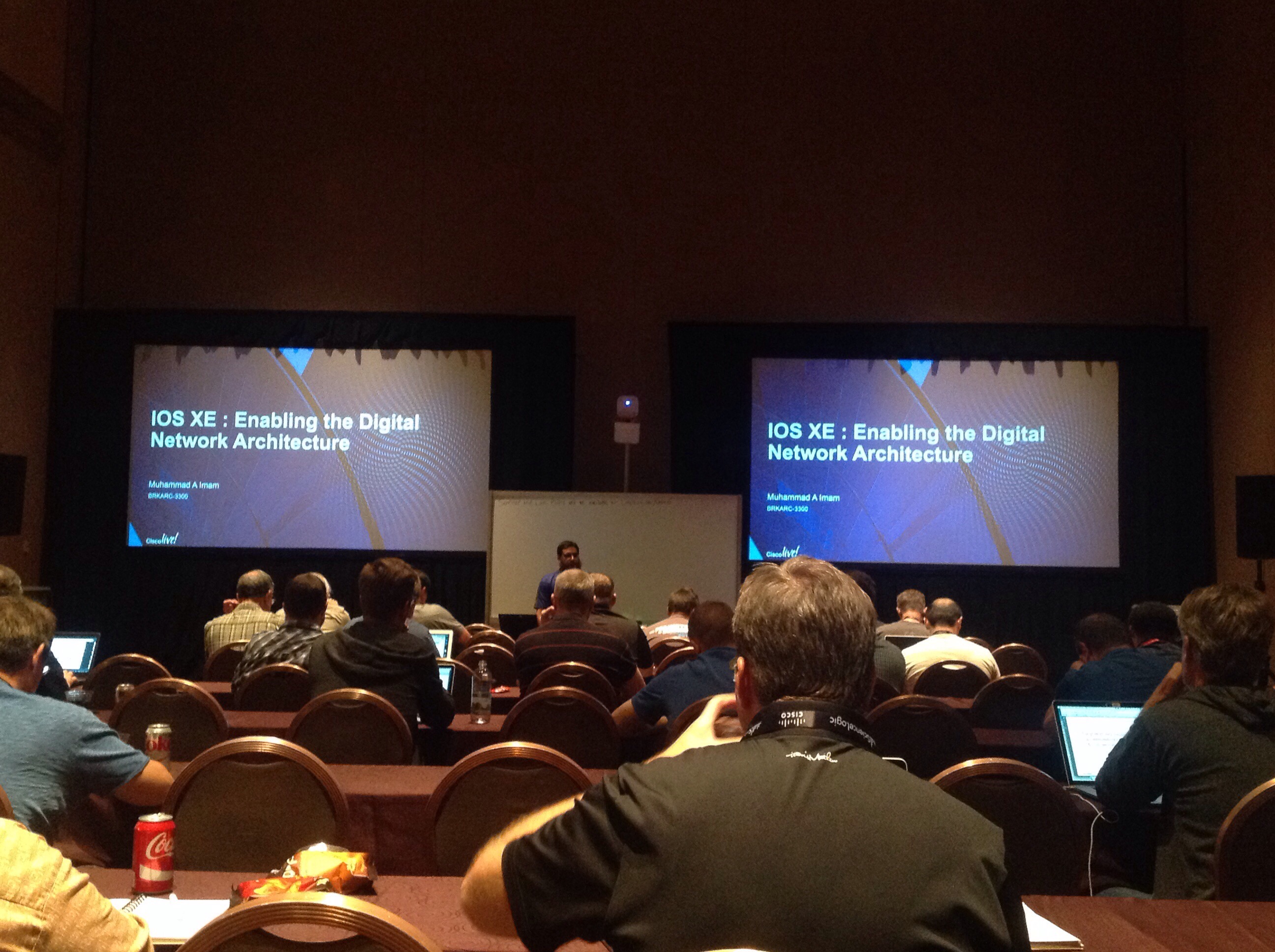 Presented by Muhammad A Imam, Sr Manager Technical Marketing Engineering
Presenter: Steven Heinsius, Product Manager, Enterprise Networking Group
I'm hoping the title of this session could also be "7 Ways to not be a TOTAL Wireless Noob" since that's more my level. 😄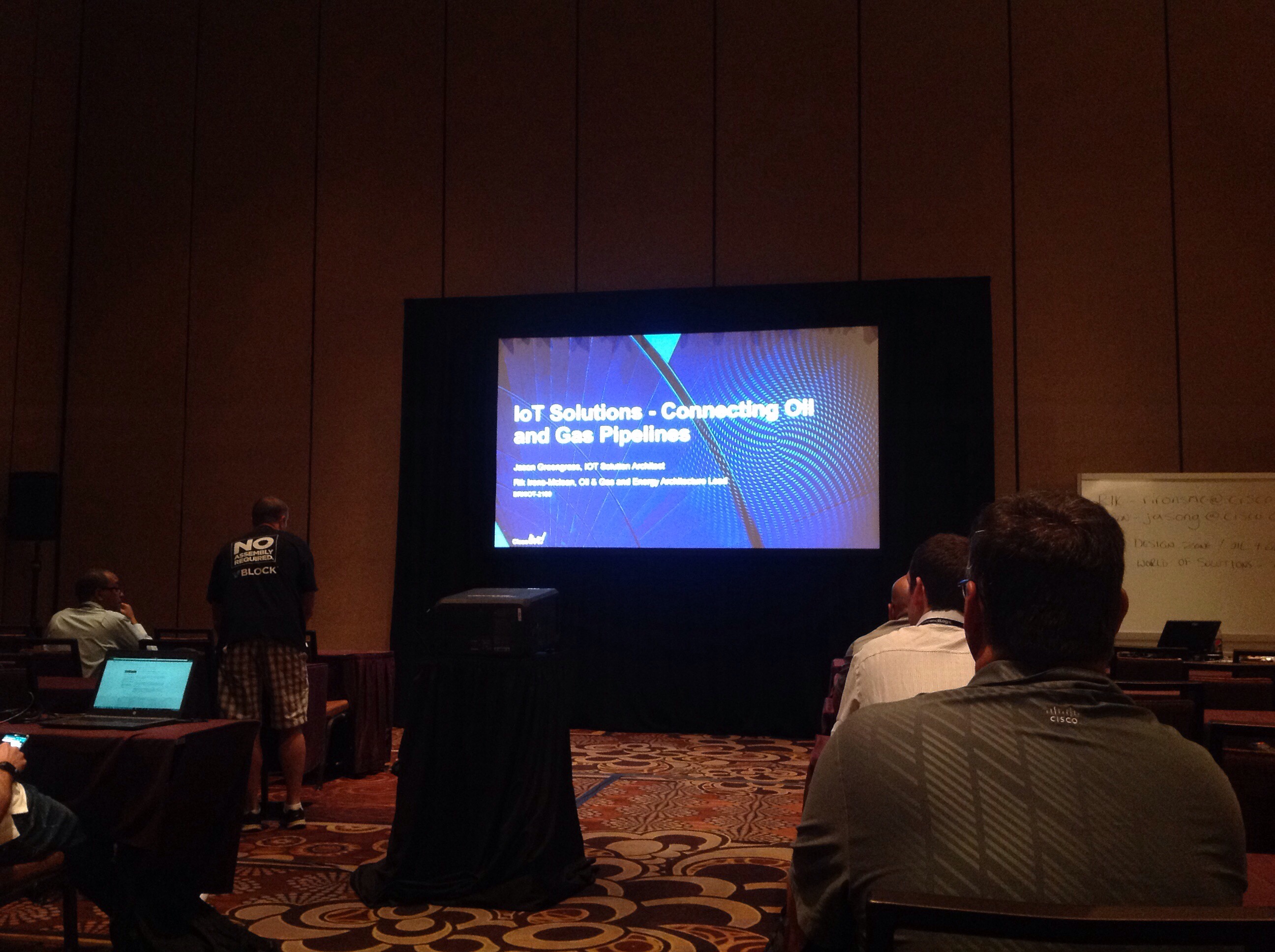 Presenters:
Rick Irons-Mclean, Oil & Gas and Energy Architecture Lead
Jason Greengrass, IoT Solution Architect
Presenter: Arkadiy Shapiro, Manager Technical Marketing (Nexus 2000 - 7000) @ArkadiyShapiro
"You could say I'm obsessed with BFD" -Arkadiy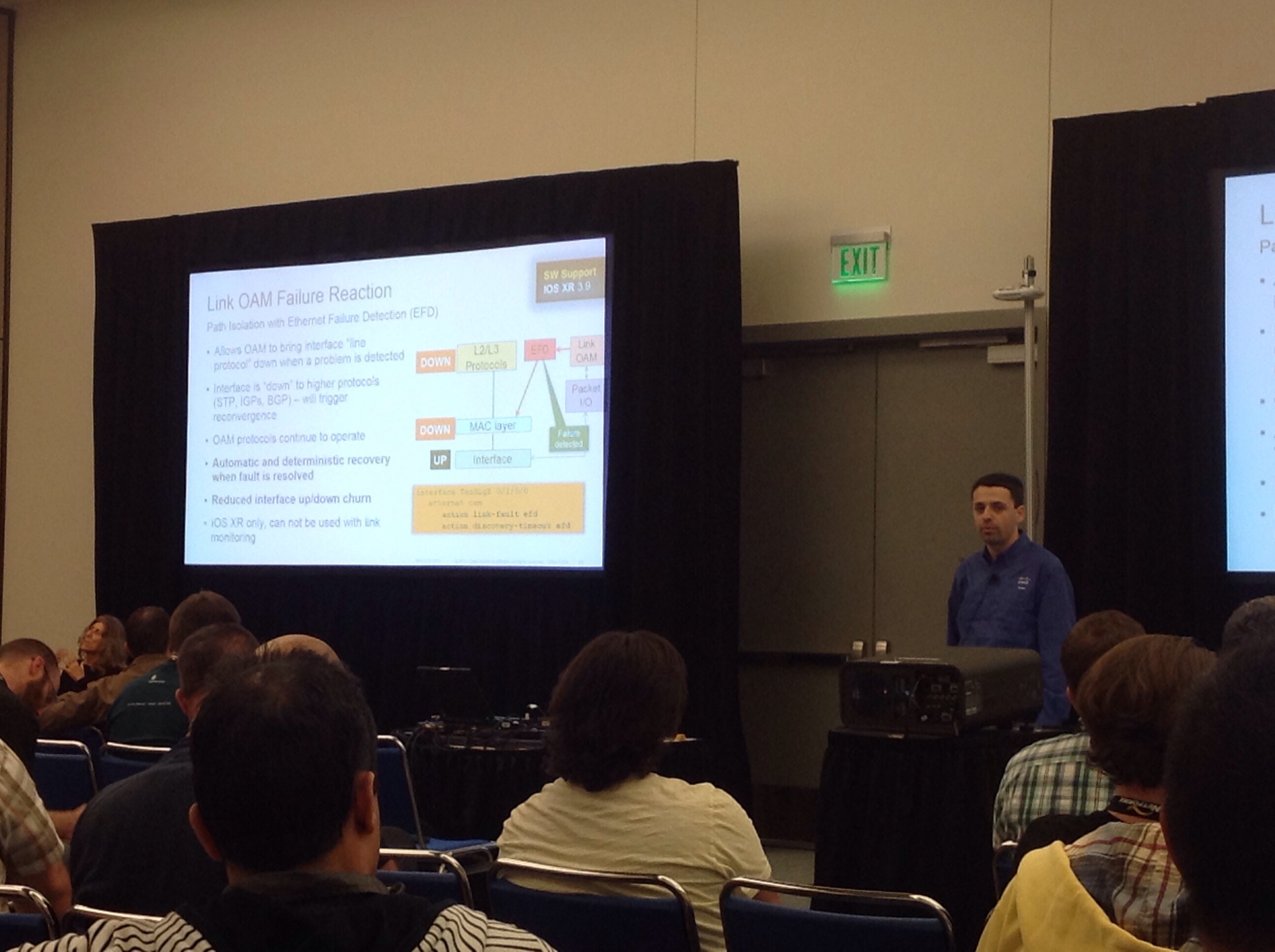 Fast failure detection is the key to fast convergence.
Presenter: Eric Kostlan, Technical Marketing Engineer, Cisco Security Technologies Group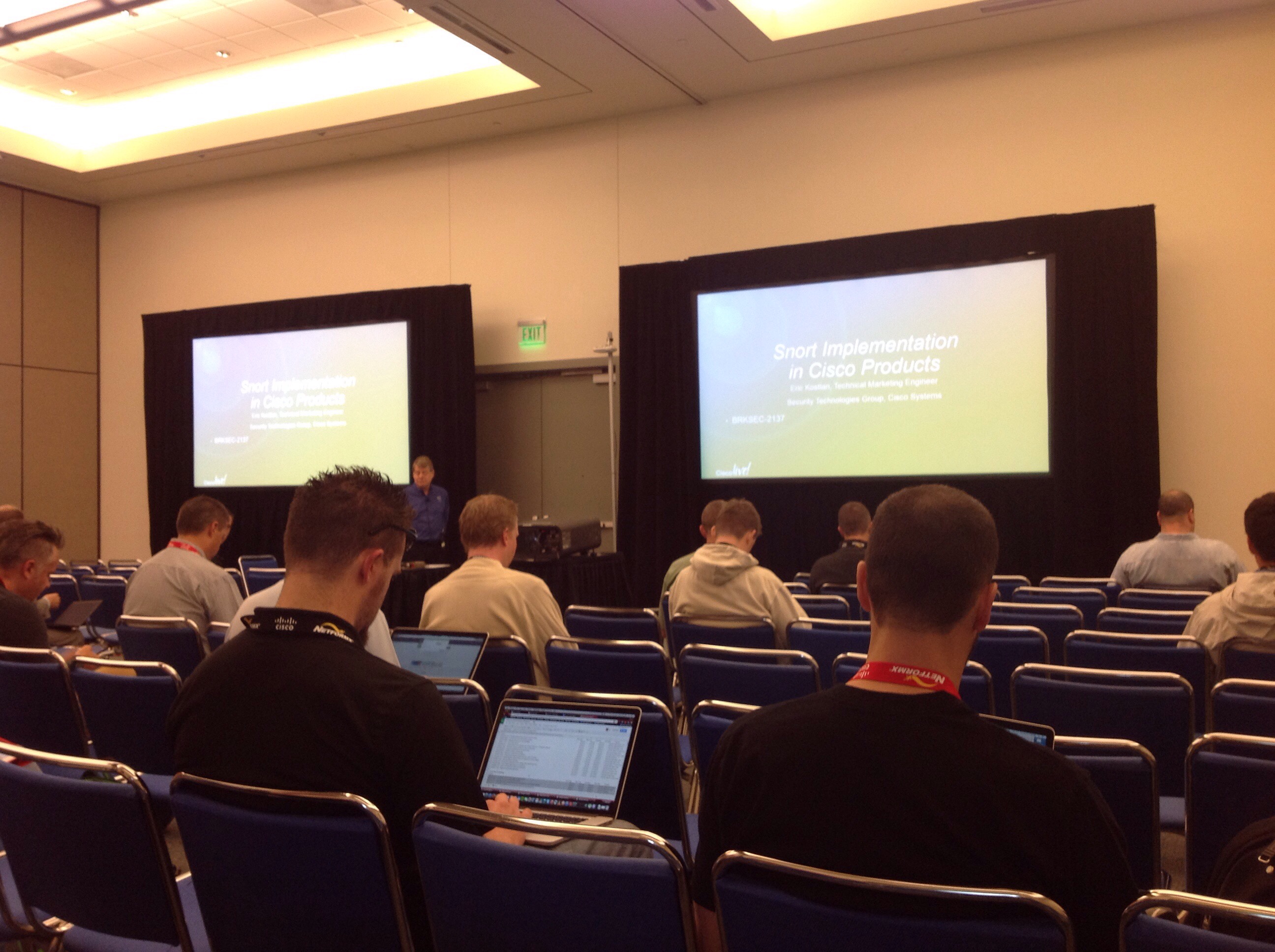 "Above all, Snort is a community" -Eric
Snort stats
over 4 million downloads
nearly 500,000 registered users
Snort was created in 1998 (!!). Sourcefire founded in 2001.