So... I'm a little embarrased to admit this but I only very recently found out that there are significant differences in how Virtual Port Channels (vPC) behave on the Nexus 5k vs the Nexus 7k when it comes to forming routing adjacencies over the vPC.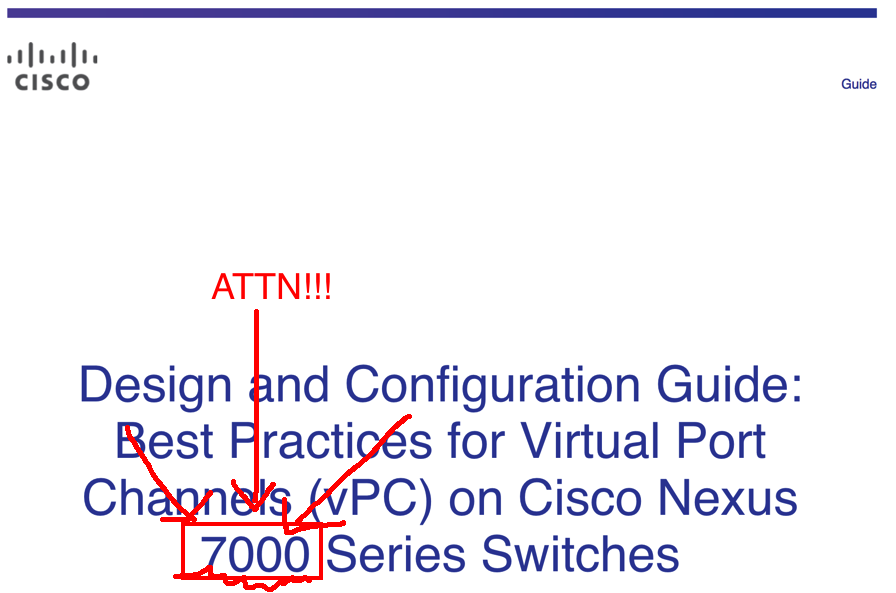 I've read the vPC Best Practice whitepaper and have often referred
others to it and also referred back to it myself from time to time. What I failed to realize is that I should've been taking the title of this paper more literally: it is 100% specific to the Nexus 7k. The behaviors the paper describes, particularly around the data plane loop prevention protections for packets crossing the vPC peer-link, are specific to the n7k and are not necessarily repeated on the n5k.